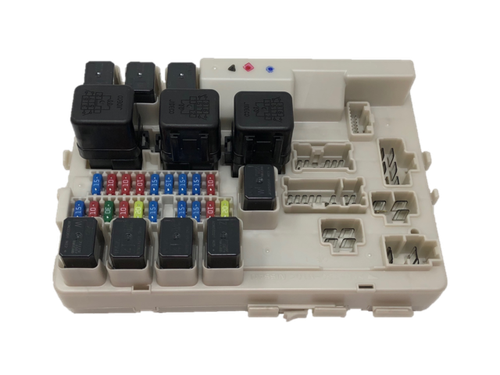 IPDM is a Nissan / Infiniti acronym for Intelligent Power Distribution.
Module.The IPDM E/R-integrated control circuit performs ON-OFF operation of relays, CAN communication control, oil pressure switch signal reception, etc., it also controls the operation of each electrical component via BCM and CAN communication lines.
IPDM has partial function of BCM integrated with fuse box at same time. Horn, light, fuel pump. Also it is form part of inmo system (NATS). As function we can see because is direct explained thruth electric diagram or expained on vehicle book there are funcions on IPDM like permision to activate AC compressor.